Energy association wants review process streamlined, which could limit the ability to raise concerns
By Jeff Melchior
Published: October 9, 2019
Alberta Farmer Express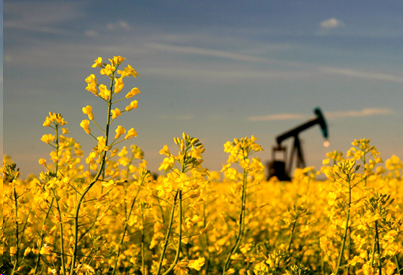 A growing number of abandoned energy leases in Alberta might make farmers wonder if it's worth allowing an energy company to come onto their land in the first place.
However, a "pro-oil and gas regulatory environment" may make it more difficult to express concern over proposed energy projects, says Daryl Bennett, a director with the Alberta Surface Rights Federation.
According to a document provided by Bennett, the Canadian Association of Petroleum Producers has been lobbying the Alberta Energy Regulator (AER) to "expedite" energy project approvals whenever possible. The association specifically suggests that the energy regulator be given increased authority to decide which projects are worthy of the full 30-day review window in which the public can voice concerns.
If such "streamlining" was to take place, it could partially or completely bypass landowner and public input, said Bennett.
"Today, when industry wants to come on your land, you can file a statement of concern to the AER and then ask it to address your concerns," he said. "But industry and government are now looking like they are trying to restrict that play.
"I think last year there were probably 400 statements of concern filed and I think it only resulted in 14 or 15 hearings."
Bennett said he is also concerned that the provincial government's environmental policies will give energy companies carte blanche to ignore or minimize their maintenance and reclamation responsibilities.
"Once again it's the old Conservative party attitude that industry is far more important than the environment," he said.
Bennett emphasized that he's not talking about the environment in a "tree hugger" sense but rather landowners' rights to enjoy their property without being left with a mess.
"Landowners are getting very upset," he said. "The groups representing landowners and their legal counsel are surprised what this new government is doing. We are very concerned that property rights are going to be trampled so industry can get on doing what it's always done and create a bigger mess."