RECENT POSTS
May 31, 2022 By Admin
Posted on May 5, 2022By Cole ParkinsonWestwind Weekly News The Action Surface Rights board has been busy with a variety of different work over the past several months. With no Annual General Meeting due to COVID last year, this year the group was able to host one in March and members were updated on what […]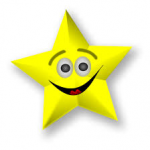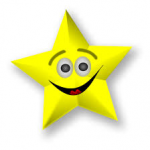 Cost of membership is $100
Memberships can purchased
online by going to the
"Buy Membership" Tab on the Gray Menu Bar above.
Donations to ASR can also be be made online by going to the
"Make A Donation" Tab in the Gray Menu Bar above.
Action Surface Rights Association
Box 4593
Taber, AB T1G 2C9.
Thank you



Many Oil/Gas companies are going bankrupt and are in receivership. 
---
It is unlikely that you'll get any of your annual rentals paid from these companies.  Some companies like Sphere are arbitrarily reducing annual compensation amounts.
Do not sign any rental reductions.  Many of these companies state that reclamation is near or that they're just reducing rentals until economic conditions improve.  It is too late for many of these companies and they'll go bankrupt.  You'll have to apply to the SRB to get your annual rentals from the Minister of Finance.  If you've accepted rental reductions, that is all you'll get.
Neo Resources (100 wells in the Taber area) is now defunct.  Spyglass just went into receivership (3500 wells), Sphere is asking for rental reductions.  There are many more.
Do not accept any rental reductions and if you're not being paid your annual compensation, let us know. 
actionsurfacerights.ca

Written by CAEPLA
In response to an article written by Monte Solberg for the Sun News Network, Dave Core, CAEPLA's CEO and Director of Federally Regulated Projects, penned the following Letter to the Editor:IN THE OIL AND TRANSPORT SECTORS, LANDOWNERS NEED A LITTLE LOVE
Monte Solberg's "Wish List for 2014" correctly identifies one of the biggest wishes Canadian farmers, ranchers, and other rural property owners have. Solberg says "millions of conservative-minded people have a connection with the land and could be allies if the government showed them some love." Rarely do such insightful words on the subject of pipelines appear in news or opinion media. The first thing government could do to "show some love" to landowners would be to repeal the National Energy Board (NEB) power to expropriate private land for the profit of pipeline company shareholders. Landowners want in. In on the prosperity that development of Canada's oil and gas industry and energy transport sector represents now and in the future. Landowners want to be responsible, proactive partners with resource and transport companies active in the Canadian economy. But we need responsible partners in the pipeline industry as opposed to reckless ones who will resort to government-sponsored expropriation. We need to negotiate business agreements governed by contract law, not regulations brandished by government bureaucrats. We believe the "conservative-minded people" Solberg rightly cites would agree.
Dave Core
CAEPLA CEO and Director of Federally Regulated Projects
(Solberg always strikes a chord with conservative thinkers.)
http://www.calgarysun.com/2014/01/12/letters-to-the-editor-for-jan-12-2014
To original article can be found here: http://www.torontosun.com/2014/01/03/my-wish-list-for-2014
We would like to send out our thoughts and prayers to the families, friends, teammates and all of those connected to members of the Humboldt Broncos. The Humboldt Broncos were on their way to a playoff game Friday in Nipawin when the crash occurred. Such a tragic accident has affected so many. Also, our thoughts go to the family and friends of Logan Boulet of Lethbridge, a member of the team who in his death, gave life through organ donation. 
Posted on May 5, 2022By Cole ParkinsonWestwind Weekly News The Action Surface Rights board has been busy with a variety of different work over the past several months. With no Annual General Meeting due to COVID last year, this year the group was able to host one in March and members were updated on what […]
Lethbridge Herald 3 Nov 2021 Collin Gallant SOUTHERN ALBERTA NEWSPAPERS [email protected] Opposition is growing to a proposed power line route in Cypress County that would connect a new wind power project to substations near Medicine Hat. The Winnifred Wind project would be built north of the County of Forty Mile hamlet, located about 14 kilometres […]
U OF C STUDYCanadian PressMay 20, 2021 | 6:03 AM CALGARY — A report from the University of Calgary says the costs of Alberta's growing stock of abandoned and inactive oil and gas wells are falling unfairly on landowners and taxpayers. Braeden Larson of the university's School of Public Policy says the scope of the […]
Posted on January 18, 2017 by Shaun Fluker By:
Albertan's son, seeking legal help, records an
A landowner fights a big corporation for his
Red Deer County man fights AltaLink right-of-way
Energy fight to be detailed By Kuhl, Nick on